At Luella Special Utillity District, our committment is to provide the community with superior service. Please feel free to send us an email using the contact form below or give us a call. As your water provider, we welcome your feedback, questions, and appreciate your business.
When emailing, please include your account number or address and as many details as possible.
Office Hours: Monday - Friday 8:00 a.m. to 12:00 p.m. - 1:00 p.m. to 4:30 p.m.
Mailing Address:
36 LWSC RD.
Sherman, Texas 75090-5224
Phone:
Main: 903-892-9084
Fax: 903-813-0693
Email: luellawater@aol.com
Pay by phone: 903-904-0148
IN CASE OF AN EMERGENCY AFTER HOURS OR WATER OUTAGE CALL: 903-815-4529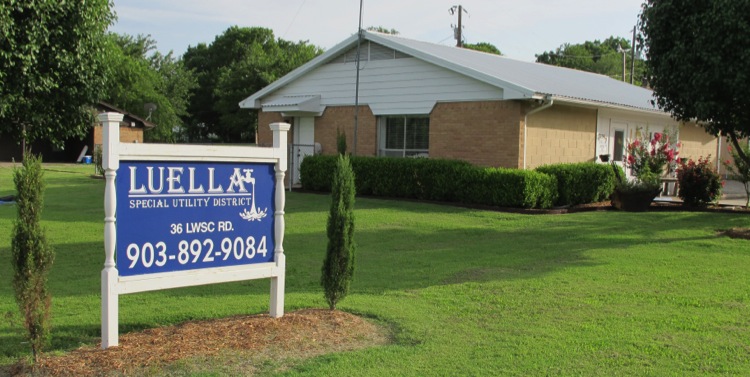 E-mail correspondence is maintained in accordance with applicable provisions of State law and may be considered public records. Public disclosure of your communication may be required.